The Davis Cup victories in particular helped to establish India's illustrious tennis heritage; nevertheless, play on grass has all but stopped by this point. "Lawn tennis used to be the name. And the activity lived up to its moniker," recalls Jaidip Mukerjea matter-of-factly.
"Tennis is all there is now." Except for a few weeks, when the All England Club's famous lawns come to life and bring back the appeal of grass. Except for a brief six-week period on the top-tier tours, when a scattering of tournaments quench both the artists' and the supporters' need for the last remaining forms of expression.
Tennis is all there is to it besides that. Particularly so in India, where the opulent and historically rich sport of grass-court tennis has all but vanished. Last year's Davis Cup match between India and Denmark on the grass courts of the Delhi Gymkhana Club was a breath of fresh air amid the parched country's tennis playing and spectator scene.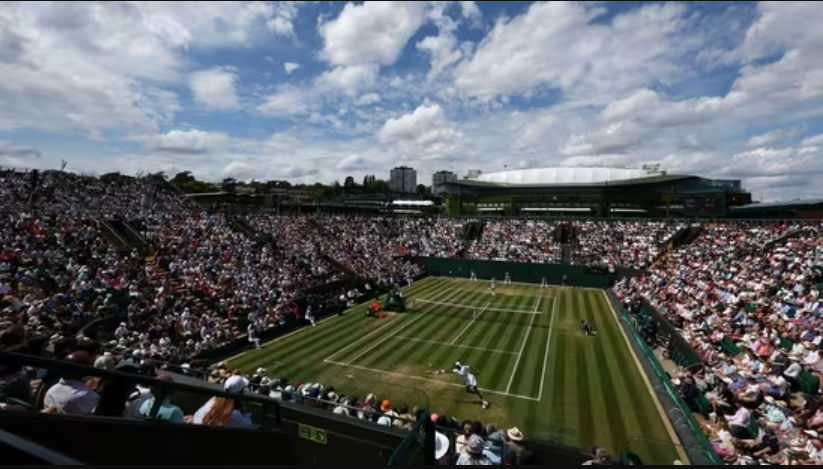 which, in earlier decades, has the appearance of a buzzing hive. Since the formation of the All India Lawn Tennis Association (now known simply as All India Tennis Association) a century ago, the grass has always been greener in Indian tennis.
Its champions were much celebrated: from Sumant Misra and Ramanathan Krishnan, to two-time Wimbledon champion Roy Emerson of Australia and Romania's former world No.1 Ilie Nastase, to Premjit Lal, Vijay Amritraj, Ramesh Krishnan and Mukerjea.
All of them took their craft to various cities of the country that hosted, apart from the prestigious Asian Championships, a well-carved domestic circuit on grass.
That lavish lawn spread would include a special offering of Kolkata's South Club. Sujoy Ghosh, CEO of the Bengal Tennis Association, notes that the 12 natural green courts were "considered next to Wimbledon in those days" and that seeing a serve-and-volley match on such revered surface was a treat for tennis lovers around the nation.