To aid in the promotion of the Hindi language, India has given $1 million to the UN. The @UNinHindi service, which aims to broadcast UN news and stories to Hindi-speaking audiences in India and elsewhere, was generously funded by @IndiaUNNewYork and @ruchirakamboj, for which Melissa Fleming, the under-secretary-general for global communications, expressed her gratitude.
Ruchira Kamboj, India's Permanent Representative, delivered the gift cheque and underlined her country's commitment to advancing Hindi use at the UN.
She emphasised the UN's initiatives to mainstream and assemble news and multimedia material in Hindi, which have been highly received in both India and among communities of Hindi speakers in other nations.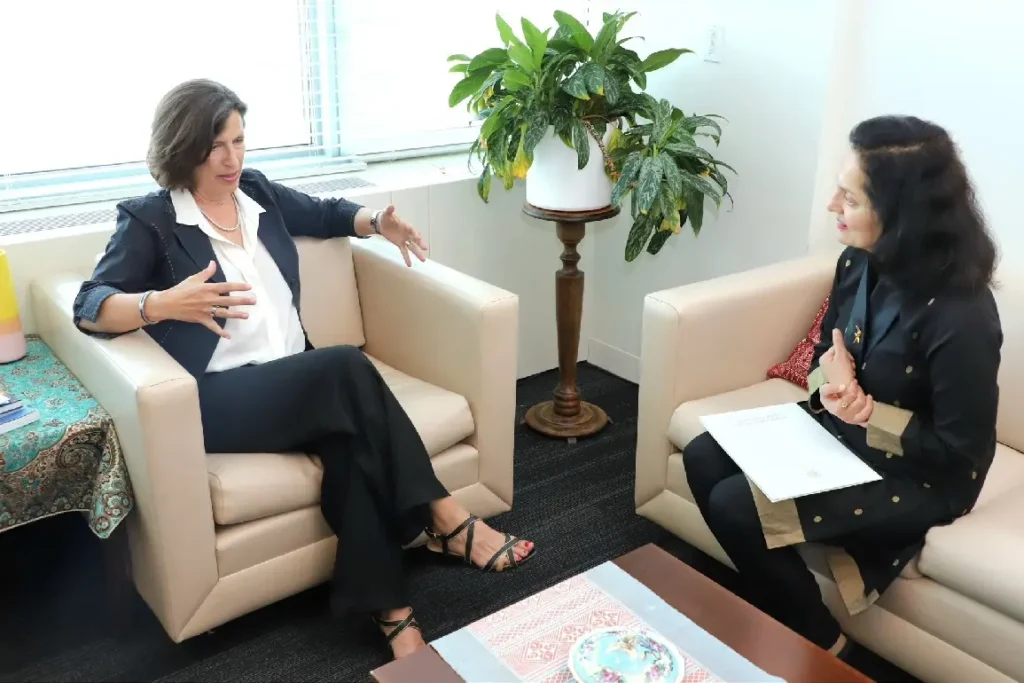 Former Indian Prime Minister Atal Bihari Vajpayee, who spoke to the UN for the first time in Hindi in 1977 while serving as the external affairs minister, is credited with introducing Hindi at the organisation.
English, French, and Spanish, handed over from the League of Nations, the UN's predecessor, were the first three extensively used languages, together with Russian and Chinese, the languages of the two permanent members. In 1973, Arabic was established as a second official language.
The UN translates documents into its six official languages and offers simultaneous interpretation during meetings. Additionally, as India has done with Hindi, nations might arrange for simultaneous translation of talks into and from their native tongues.
In 2003, India launched its attempts to have Hindi recognised as an official language at the UN by establishing a high-level committee under the direction of the minister of foreign affairs. On advice from the 8th World Hindi Conference, additional efforts were taken in 2007.
At the UN General Assembly last year, India co-sponsored a resolution that emphasised the importance of multilingualism at the organisation. The resolution praised the distribution of information not only in official languages but also in non-official ones including Portuguese, Hindi, Kiswahili, Persian, Bangla, and Urdu.