Senior Congressman and former law minister M. Veerappa Moily on Wednesday urged Prime Minister Narendra Modi, the Law Commission, and other political leaders not to open the "Pandora's box" on personal rules and "create chaos" in society amid the current debate over the Uniform Civil Code.
Additionally, he claimed that it was a matter that was meant to sow discord in society, cause instability in the nation, and destroy the diversity that Indian civilization is known for. Moily emphasised in a statement that Article 25 guarantees the right to freedom of religion.
"Prime Minister Narendra Modi recently gave the Uniform Civil Code (UCC) a public push. Even though the UCC is mentioned in the Indian Constitution, the UPA-II government's law minister from May 2009 to May 2011 said the founders of the Constitution decided against making it mandatory because it involves the diversity of Indian society.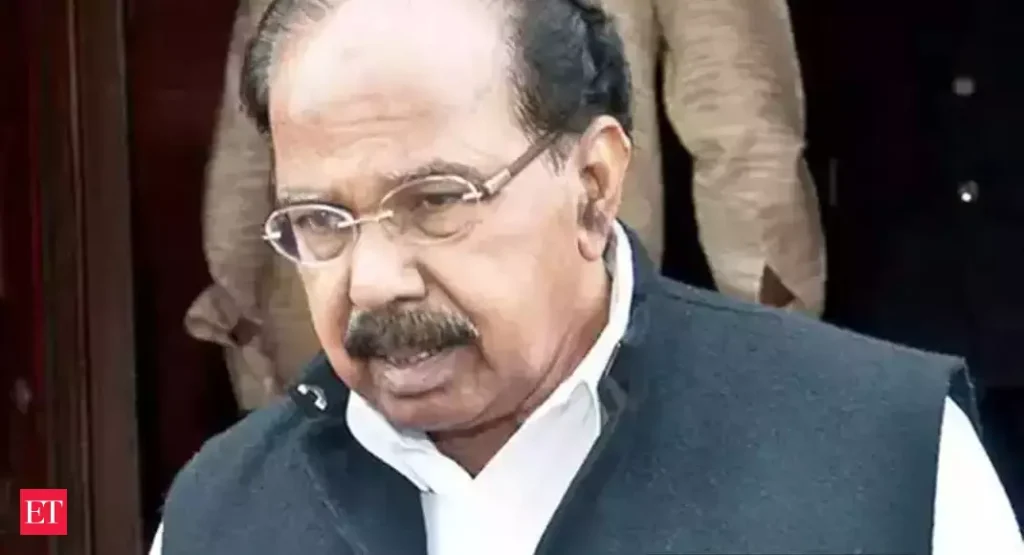 image source:https://img.etimg.com/thumb/msid-101509519,width-1070,height-580,imgsize-41978,overlay-economictimes/photo.jpg
He maintained that it is another thing for the civil code to be uniform or shared by all Indian areas and cultures.
It would violate the agreement struck with the Nagas and Mizos not to intervene with their traditions, according to Moily, and might fuel secessionist tendencies that are to varied degrees active in the area.
In addition to having an impact on minorities like Muslims and Christians, he continued, this will also have a significant impact on Sikhs, Jains, Buddhists, and hundreds of tribes, as well as several Hindu sects like Marumakkathayam in Kerala and Aliyasantana in Dakshina Kannada, Karnataka.
Moily pointed out that the UCC has been deemed neither required nor desirable by India's 21st Law Commission. He stated that in the Sabarimala case, the Supreme Court's Constitution bench had already framed seven legal questions concerning religious freedom, rights, and practises.