R Vanramchhuanga, vice-president of the Mizoram BJP, resigned from his position on Thursday in protest at the "massive demolition of Christian Churches" that he claimed occurred during the turmoil in Manipur and was "supported by the state and central authorities."
Vanramchhuanga stated in a letter to Mizoram BJP leader Vanlalhmuaka that he resigned in protest of "this act of criminal injustice to the Christians."
Vanramchhuanga added, "Union Home Minister Shri Amit Shah Ji visited Imphal but did not assign blame for the burning of church buildings. Even the national government hasn't spoken out against destroying Christian churches.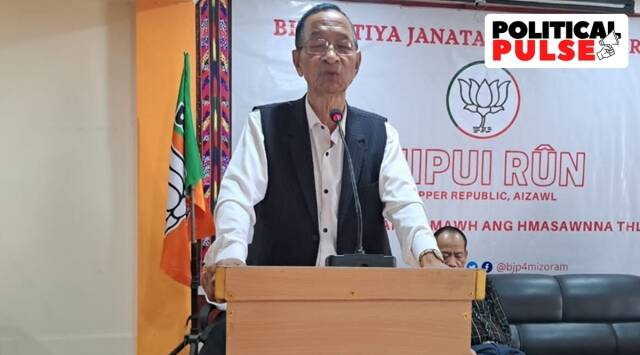 Vanramchhuanga claimed in a statement to The Indian Express that the Manipur occurrences supported claims that the BJP is an "anti-Christian party."
"The authorities of the state and the country ought to have condemned the criminals' actions and taken steps to shield or console the victims… Despite the fact that Mizoram is a Christian state, the BJP has come under fire from other political parties for being anti-Christian and having a particular negative impact on women Christians.
Manipur has put the concept into practice. The BJP has been accused of being an anti-Christian organization. As an ordained Church elder, I have to respect the opinions of my people, my Church people. He remarked that I shouldn't be associated with the BJP as a leader of the Church.
Vanramchhuanga said that he had been visited by several other party leaders on Thursday but had yet to decide on his action plan.
The Mizoram BJP vice-president announced his retirement months before the November 2018 elections for the state's assembly. More than 87% of people in Mizoram identify as Christians. The BJP established itself in the state by gaining one seat in the 2018 Assembly elections.