The shares of HDFC and HDFC Bank have dropped by 6 percent on the BSE after various reports suggested that MSCI has decided to use the adjustment factor of 0.5 times while also computing the merged identity weightage agonist the expectation of the adjustment factor of 1-times.
While the shares of HDFC Bank have cracked upto 5.9 percent, about Rs 1625.35, and the shares of HDFC Ltd plunged to 5.6 percent, about Rs 2701. Both counters used to be top braggers when it came to benchmark indices, which have also ended by 1 percent.
One of the notes in the Nuvama Research stated that the MSCI, the global index provider is, intending to add the merged identity of HDFC and HDFC Bank to a larger cap segment of the MSCI Global Standard Index with an adjustment factor of about 0.5 times, and this could lead to an outflow by the investors of the foreign portfolio (FPIs) worth $150-200 million as against the expectation of the street of a worth inflow on $3 billion.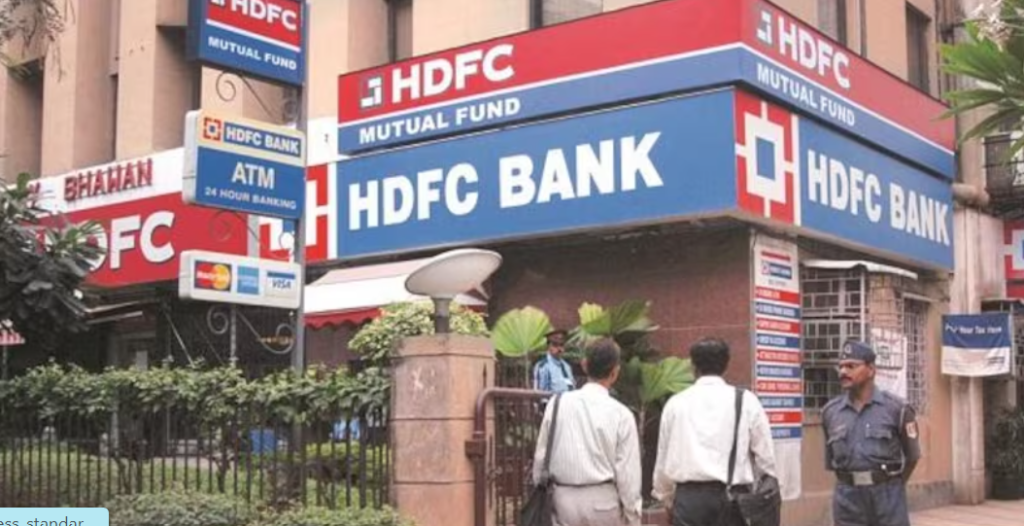 iamge source:https://bsmedia.business-standard.com/_media/bs/img/article/2022-04/05/full/1649098777-2647.jpg?im=FeatureCrop,width=826,height=465
Adjustment Factor can be described as the weightage of a particular stock assigned within a decided index. Currently, the weight of HDFC is 6.74 percent in India's MSCI index, which may be reduced to 6.5 percent post the merger.
The report of the Nuvama Alternative & Quantitative Research stated that they had estimated the foreign room of the merged entity to be around 18 percent, which is above 15 percent, which is the minimum requirement.
However, according to the current methodology, the weightage of the merged entity can be again reduced in the reviews of the next quarterly index, and it will happen if the foreign room comes down below 15 percent. However, Nuvama also stated that MSCI would be continuously monitoring the event and ready to make further announcements when more information is available.
Back home, there is a target of Rs 3,290 crores for Motiwal Oswal Finacial Services as they believe in continuing their strong right to win in their Mortgage business standalone.
They have stated that management has shared that they have witnessed any perceptible changes in the demand for mortgages despite high-interest rates in the market. Also, many customers have only seen an increase in their tenor instead of an increase in their EMI.
HDFC successfully achieved their highest-ever monthly disbursements in March of 2023, and they are also expecting their positive momentum to continue throughout FY24. As they stated, the current mortgage demand and its commentary have been highly diverse across various lenders in the overall mortgage ecosystem.
They have also decided to increase their estimates in FY25 by 2 percent to factor in lower credit costs. They also expect that HDFC will deliver a PAT and AUM CAGR of about 14 percent each of these in the period of FY23-25, and this will translate into a core of RoA/RoE of about 2 percent/ 14 percent in FY25 as they added in their research.