Summer can be harsh on your delicate skin. It is essential to take extra care of your skin if it's oily. Read this article where we have discussed some skincare and makeup tips for oily skin in summer. It will help you in taking care of your skin.
Fresh skin and flawless makeup can boost your confidence and make you feel your best. Summer makes oily skin more prone to damage and difficult to manage. The makeup in the summer season can melt off easily and is hard to keep in place throughout the day.
Following are some useful skincare and makeup tips that one can use to keep their skin in check and assure a flawless look.
Cleansing skin pores: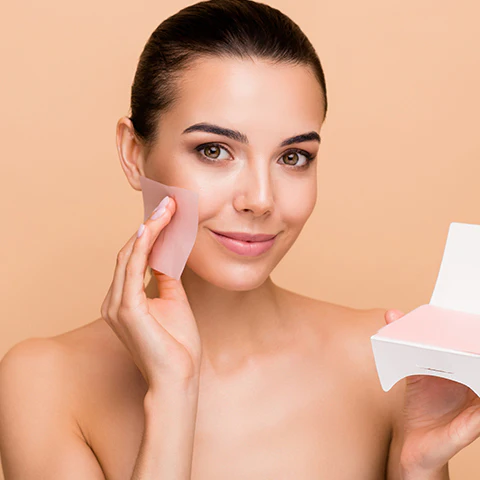 image source:https://cdn.shopify.com/s/files/1/0473/8904/8992/files/skin_type_480x480.jpg?v=1648737928
It is essential to clean your skin properly at the end of the day. It is essential as a lot of dirt accumulates on your skin. If you use makeup, it is necessary to clean it thoroughly to avoid any skin issues.
One can opt for double cleaning for deep cleaning of pores. First, use a cleansing balm or oil to clean the skin of any dirt and products you have applied. Second, you can use any other cleaning product on your face for gentle cleaning. It will clean your pores and your skin.
If you suffer from any skin condition, consult an expert for better treatment cleanser options.
You can use a clay mask to clean your pores. Apply the clay mask not more than twice a week for good results. To enhance the effect of the mask, you can add a few drops of serum of your choice to it.
If you have oily skin and pores are giving you a hard time, Beta Hydroxy Acid, like a Salicylic Acid, can help you handle the situation. Consult an expert if needed.
Moisturizer:
It is essential to hydrate your skin well in the summer season. Use a water-based moisturizer and serum to keep the skin hydration in check with no other residue left on the skin.
You can use an ice cube made of your favourite alcohol-free tonic to soothe your skin. Wrap the cube in a muslin cloth or handkerchief, and then rub it on your skin.
You can use a mist to keep your skin hydrated.
Primer before makeup:
An oil-controlling fixer or setting spray acts as the best primer to ensure that the makeup stays in place and to not get affected much by the heat. It also helps to keep the base of makeup intact for a longer period.
Base and blushes:
Use water-based foundation (or other base product) and blush to keep that intact for a longer period on your skin. It not only hydrates but also gives you a smooth finish to your look for the day.
Eye products:
The makeup products of the eyes tend to smudge and melt much faster as they are warm by nature.
Use waterproof products so it stays and does not smudge.