Strong volume growth and pricing helped FMCG (fast-moving consumer goods) giant Nestle India report a first-quarter net profit increase of 24.69% to 736.64 crores. In comparison to the same period last fiscal year, the company's net sales increased 20.43% to 4,808.40 crores during the period under review.
Suresh Narayanan, the chairman and managing director of Nestle India, expressed satisfaction with the outcomes and noted that the business "continued to deliver robust sales growth this quarter, which has a wide base and a good balance between pricing, volume, and mix.
He also emphasized that, except for the quarters of 2016, which started from a low base in 2015 because of the Maggi problem, the rise was the highest in any quarter during the previous ten years.
Nestle India's operating revenue increased 20.98% during the March quarter to reach 4,830.53 crore. Its overall expenses for the January–March quarter were $3,873.76 crore, up 20.61% from the prior quarter's $3,211.78 crore.
The company's domestic sales increased by 21.18% to 4,612.73 crores, and its recently acquired pet food business also kept growing and introduced new goods to its line of cat products. Throughout the quarter, Nestle India's out-of-home business accelerated quickly as well.
According to Narayanan, the company's product categories all experienced double-digit growth over the previous four quarters. Despite pressure from commodities, it is Milk Products and Nutrition division experienced robust double-digit growth. Nescafe, the company's coffee division, achieved its highest market share ever in the first quarter.
All of the products in its range saw excellent growth from segments including prepared Dishes and Cooking Aids. Strong growth in the confectionery industry, led by KitKat and Munch, was achieved thanks to consumer-driven campaigns, innovation, and involvement. Nescafe Classic, Nescafe Sunrise, and Nescafe GOLD topped the beverage industry's second consecutive quarter of strong growth and market share gains.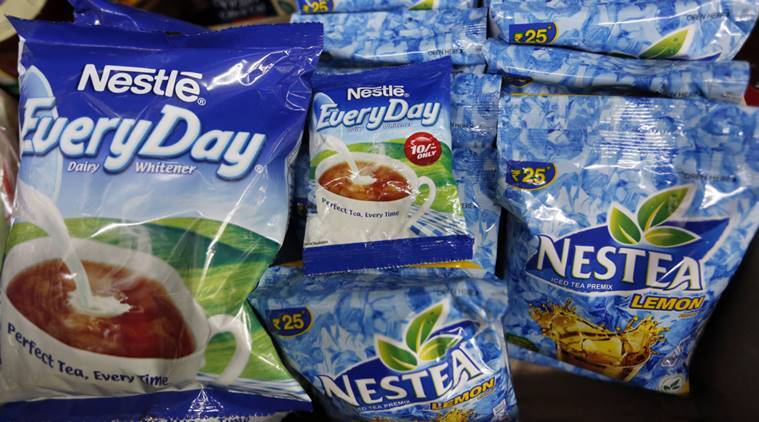 Nestle India's exports increased by 24.91% to 195.67 crores, driven by the product range sold through mainstream and ethnic channels in international markets. The business continued to do well in e-Commerce, and fast commerce saw significant development. Additionally, RURBAN saw an acceleration of its steady growth trajectory, with significant momentum across metro and megacities.
Regarding the future, the company reported that it is seeing "early signs of softening" in the prices of commodities such as culinary oils, wheat, and packaging materials. However, due to ongoing demand growth and price instability, fresh milk, gasoline, and green coffee are projected to maintain their current levels.
For 2023, Nestle India's Board of Directors has declared an interim dividend of 27 rupees per equity share, on a face value of 10 rupees per equity share. Additionally, Matthias Christoph Lohner, Executive Director-Technical, has been informed by Nestle India that he will resign on June 30, 2023, to accept a new position with a Nestle Affiliate. Subject to approval, Satish Srinivasan, who oversees operations for Nestle's dairy strategic business unit in Switzerland, has been proposed as Lohner's successor beginning on July 1, 2023.
As a result of volume increase and pricing, Nestle India's Q1 2023 earnings showed an excellent rise. Each of the business's divisions, including Milk goods and Nutrition, Coffee, Confectionery, Beverages, Prepared Dishes, Cooking Aids, and Pet Food, delivered robust growth for all of the goods in its line-up. Additionally, the company's exports increased significantly.