With the primary goals of supporting the handloom sector and recognising the commitment and knowledge of the weaving community, the Indian government has designated August 7 as the country's annual National Handloom Day.
The artists, weavers, and producers in this sector have played a significant role in preserving the nation's rich cultural and traditional past. By encouraging their active participation and support, the event also strives to increase the visibility and financial security of artisans and weavers. The ninth National Handloom Day is being observed this year.
This day is extremely significant for spreading awareness of the handloom weaving community's crucial contribution to society and for highlighting the sector's significant influence on the socioeconomic development of our nation. The handloom sector represents our country's rich cultural heritage symbolically and is a substantial source of national income.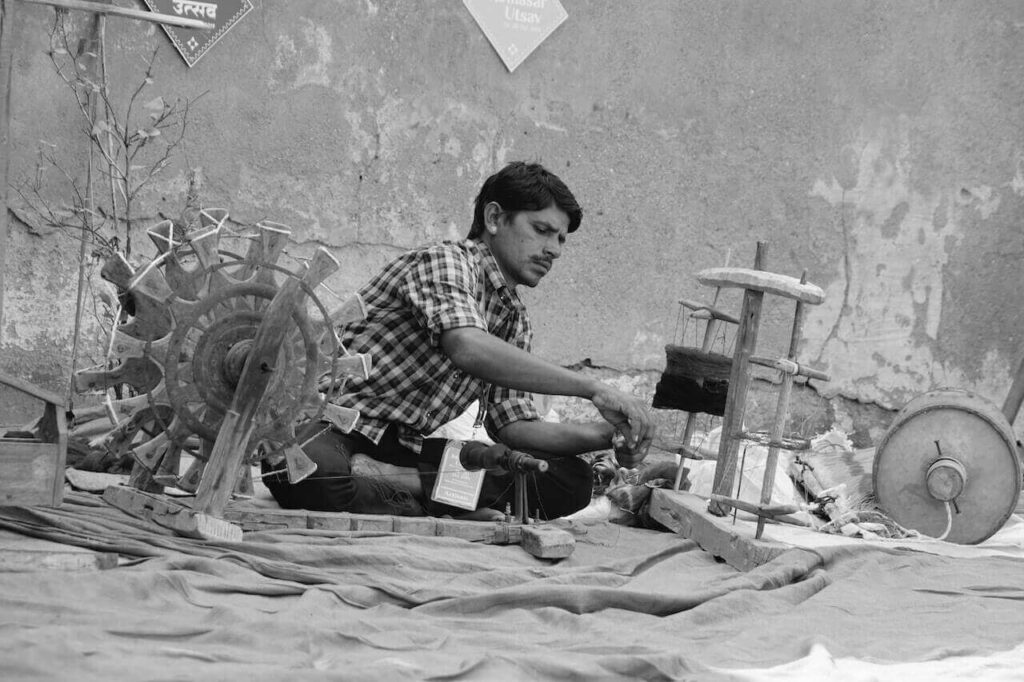 Given that women hold more than 70% of the jobs in handloom weaving and associated fields, the sector plays a significant role in empowering women. We recognise and honour the community of handloom weavers on this occasion, highlighting their essential role in the socioeconomic development of the country.
It is reiterated that we stay steadfast in our commitment to upholding our handloom legacy and working to improve opportunities and assistance for handloom weavers and workers.
The Swadeshi Movement, which got its start on August 7, 1905, as a crucial component of India's fight for independence, had a big impact on the handloom sector. Its primary goal was to increase domestic production and reduce reliance on imports, which resulted in the widespread usage of khadi fabric in homes across the country.
Pandit Jawaharlal Nehru raised the Indian flag, made of khadi, in a moving gesture in Princess Park next to India Gate, signifying the country's progress towards freedom "at the stroke of midnight hour."
The Swadeshi Movement's establishment on August 7 gave the title of National Handloom Day its significance. The first National Handloom Day was established by the Indian government on August 7, 2015, and is celebrated in Chennai.