Anand, the top-ranked player for India in all official rankings since January 1987, was surpassed by Gukesh D. Tuesday's global Cup second round match saw teenage Grandmaster D Gukesh defeat local favorite Misratdin Iskandarov, passing his hero Viswanathan Anand in the live global (FIDE) rankings.
In the second game of their encounter in the second round, the 17-year-old Gukesh defeated Iskandarov of Azerbaijan in just 44 moves.
Today's live rating was won by Gukesh D, who defeated Viswanathan Anand twice! The 17-year-old, who is now the highest-rated Indian player, is very likely to be among the top 10 players in the world when the most recent official FIDE rating list is released on September 1. This is according to a tweet from the international chess organisation (FIDE). The most recent live ratings for Gukesh and Anand are 2755.9 for Gukesh and 2754.0 for Anand.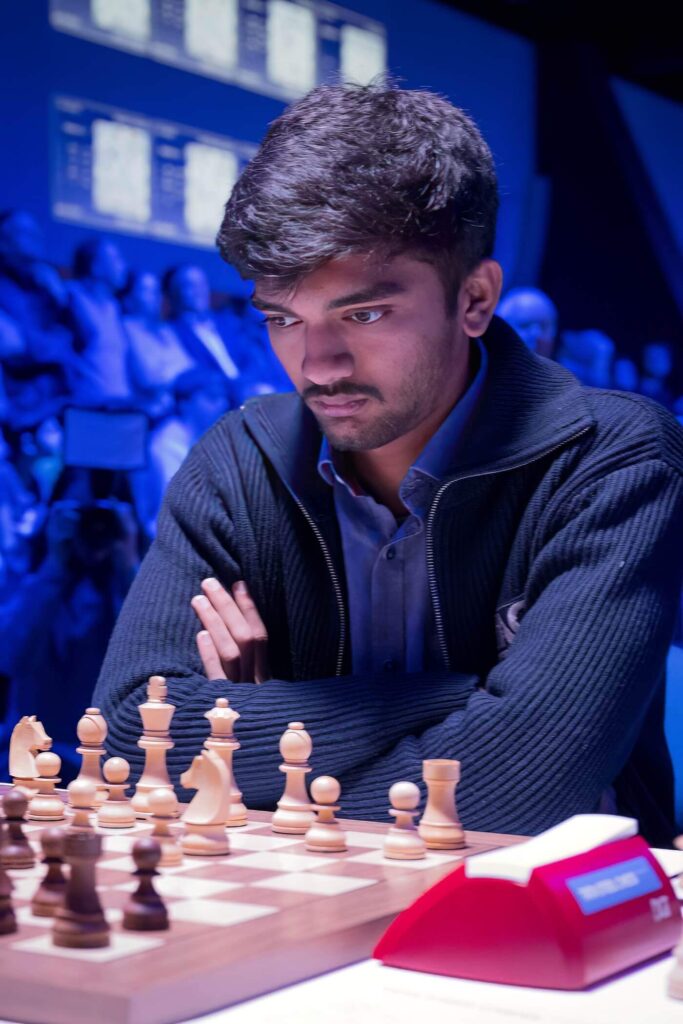 Anand was replaced at No. 9 in the live rankings by Gukesh, who rose, and the five-time World champion dropped to No. 10. Since January 1987, Anand has held the top spot in India. In July 1991, he made his first appearance in the top ten players in the world.S L Narayanan, a fellow countryman, will be Gukesh's opponent in the third round.
Several Indians advanced to the third round on Thursday. Nihal Sarin defeated Maxime Lagarde in the men's division, while GM R Praggnanandhaa, D Harika, and R Vaishali moved on to the next round. The unheralded Indian GM B Adhiban was ousted after losing 0.5-1.5 against Daniil Dubov, while unseeded compatriot Karthik Venkataraman held the No. 2 seed Hikaru Nakamura to a 1-1 score and forced a tie-break. Gukesh D overcomes Anand and assumes the top rank in India as a result of his victory in the second round of the World Cup.