Vanity Wagon is India's first and biggest clean beauty marketplace. Now they have launched their third Pop-up store offline in the Elante Mall in Chandigarh. The new store has kiosk features and an impressive line-up of top-quality beauty and wellness products. These products include Love Earth, Riyo Herbs, Power Gummies, and Typsy Beauty.
The launch was attended by popular influencers well-known for their expertise in the beauty and wellness sector. It made the launch a must-visit destination for all skincare and beauty enthusiasts.
The launch of this pop store at the Elante Mall in Chandigarh also marked another major milestone for the brand Vanity Wagon as this is their first kiosk launched in another location outside of Delhi NCR. This newly launched store will feature various highly premium clean beauty brands.
With this store, customers can first experience all the products in person and then purchase them. All of the brands on display in the store are known for their commitment to cruelty-free and toxin-free products that perfectly align with the values of authenticity and transparency of Vanity Wagon.
The co-founder and CEO of Vanity Wagon, Prateek Ruhali, also stated that they all are thrilled to put forward their expertise in sustainable beauty in a place like Elante Mall in Chandigarh through the launch of a third pop-up store offline.
The launch of this store will help all of the customers to explore all of their products and experience the best of the clean beauty there has to offer from renowned brands.
All the brands displayed in the store will also help customers by educating them about clean and sustainable beauty. Vanity Wagon is a pioneer in the movement of clean beauty as they aim to ensure that all toxin beauty-free products are easily available and accessible to all.
Offering a huge selection of eco-friendly and natural products for haircare, skincare, personal care, and many other uses, Vanity Waggon has made a name for itself as a reliable source of clean beauty.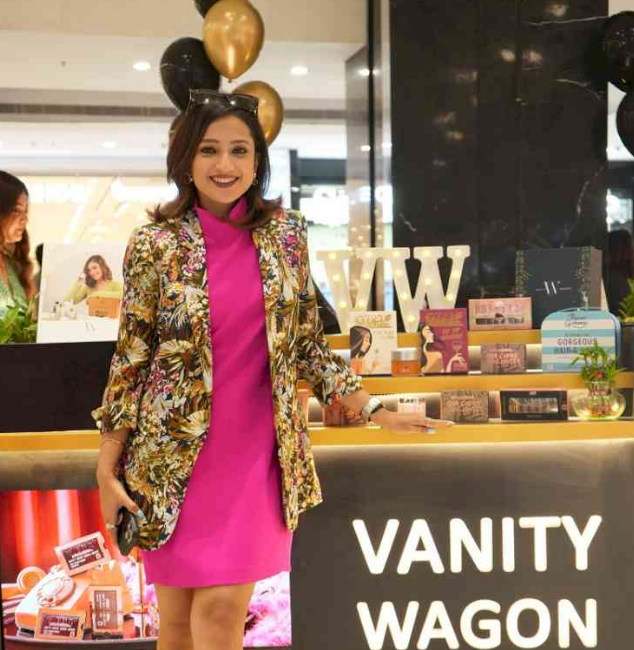 They highly believe in the principles of sustainable beauty and are always standing firm in their mission of educating the audience and only delivering what is best for them.
At Vanity Wagon, all customers can expect an enjoyable and seamless shopping experience at their pop-up stores.
Here at stores, customers have the facility of expert guidance combined with a highly knowledgeable staff. This makes it an exciting opportunity for all skincare enthusiasts, which they should not miss.
With these stores, people can explore the world of clean beauty at Vanity Wagon. Entrepreneurs Prateek Ruhali and Naina Ruhali followed their passion. They founded Vanity Wagon to provide consumers in India with an online place to buy clean beauty products. They highly prefer transparency, paramount to their relationship with their consumers.
Vanity Wagon has become one of the finest beauty marketplaces, highly information oriented. They pledge to only bring out natural and toxin-free beauty products to all of its consumers. They offer a trustworthy platform, which is a very important element in relations between a business and its customers.