The heat of the summer can be harsh on our sensitive skin. Taking care of the skin is necessary. In this article, we will provide a few tips to make the task easier.
The months of summer have started. It's time for the heat in the air to reach the highest. Now is the time to style your favorite summery look and flaunt the dresses and different hairstyles.
We all know that taking care of your body is essential to survive in this heat. But, the heat is equally harsh on our skin. Proper care should be taken for both, as the heat and pollution in the air can affect your skin by becoming dry, oily, and sweaty.
For good glowing skin, the CTM process is the basic and most used method. It includes:
Cleaning
Toning
Moisturizing
These are very simple steps to keep your skin happy and healthy against the heat of the season. If you use natural ingredients it could be an immense help to your skin to deal with the effects of the harsh sun rays of the sun.
Following are some natural ingredients you may use in each step to make the effects better.
Face Cleanser:
For face cleansers, you can use papaya. The papaya has papain and chymopapain enzymes that are known to be good for the exfoliation of the skin. It could help you remove dead skin and acne better.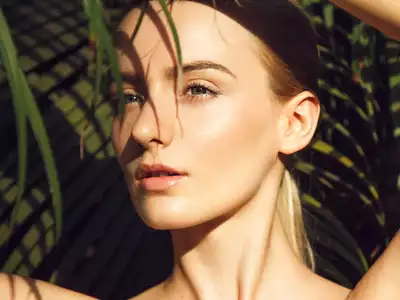 To prepare this cleanser, mix the required amount of papaya pulp, some drops of lemon juice (1/3 of papaya pulp), and one spoon of honey (1/3 of papaya pulp). If your skin is sensitive to lemon, use tomato pulp.
Mask:
Sun tanning is a very common issue in the summer. One can use a watermelon face mask to remove the tan and pigmentation easily. The watermelon is a good source of vitamin A and C, both are essential for healthy skin.
To prepare this mask, mix an equal proportion of honey and watermelon juice.
Scrub:
For glowing and good skin in the summer, turmeric could be a boon to you. Use a turmeric scrub to make your skin radiant even in the heat. It is possible because of the antioxidant and anti-inflammatory properties of turmeric.
To prepare this natural scrub, mix the necessary amount of gram flour (besan), half a teaspoon of turmeric, a spoonful of honey, and a few spoons of milk. Apply this scrub, leave it for around 15 minutes, and then rinse with lukewarm water gently.
Tonner:
To achieve bright and fresh-looking skin, you may want to use the beauty industry's favourite ingredient: saffron. It is useful for inflammation and acne.
You can mix saffron in milk for instant use. You can also mix saffron with rose water to spray as you need.
Moisturizer:
Moisturizing is the most essential step to keep your skin hydrated in summer. For this, one might use aloe vera gel.
Mix the aloe gel with coconut or almond oil and use it as a moisturizer.