Amid all the protest and controversy film The Kerala Story has seen growth in its box office collection on Sunday, day 3 of its release in theatres. Read this article to know more.
The Kerala Story is a movie telling story of three women from Kerala. The movie was produced by Vipul Amrutlal Shah and directed by Sudipto Sen. Adah Sharma, Siddhi Idnani, Yogita Bihani, and Sonia Balani played the female lead for the movie.
Sudipto Sen's directed movie 'The Kerala Story' was released in the theatre on May 5th, 2023. The movie grossed INR 16 crore at the domestic box office on its third day of release. It means that the film experienced a growth of 42.60% on Sunday, the third day.
Amid all the chaos and protest, the film has earned a total of INR Rs. 35.25 crore. It is a big win, considering that the film is competing with the release of the Guardians Of The Galaxy Vol 3 and the ongoing IPL season.
The criticism surrounding the movie:
This movie has been surrounded by criticism since its trailer was released. In the trailer, it was stated that around 32,000 girls from Kerala have gone missing and joined a terrorist group. This statement resulted in heavy criticism and protest from the nation. This forced the team of film to withdraw the number completely from the trailer.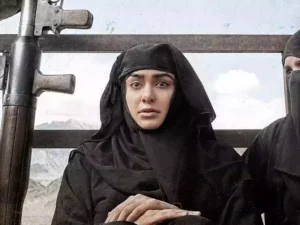 However, this is not the only struggle the movie faced. The Kerala High Court received a request to put a stay order on the release of the movie. The court then analyzed the trailer and movie to settle its judgment.
After examination by the Central Board of Film Certification, the movie was said to be suitable for the public. It was stated that the movie does not pose any offense to any community as a whole. So, they refused to put a stay on the release of the movie and thus it was released in the theatre on May 5th, 2023.
President of Tamil Nadu Theater and Multiplex Owners Association, M Subramaniam said that various multiplex who decided to run the show for The Kerala Story have now decided to halt the show and stop the screening of the movie.
Active protest and criticism have contributed to the decision. The local theatres do not see this threat as worth taking the risk. It was also stated that the lack of any popular actors in the cast also contributed to this decision.
In these areas, the theatres operating on PAN India bases are running the shows of 'The Kerala Story'.
The Kerala Story, which faced criticism and protest from the trailer release, was released in the theatres on May 5th, 2023. Amid the protest and theatres canceling the show for various reasons, the film earned a total of Rs. 35.25 crores. The movie saw its highest on the third day of its release. It earned Rs. 16 crores, contributing 42.60% growth.