The companies of the Adani group are all set to raise funds using various methods. On Saturday, a board meeting took place, which gave a nod to the decision. You can read this article to know more about their work and its benefits.
A few companies under the Adani group called for a board meeting last week, which took place on Saturday. The purpose of the meeting was to decide on fundraising. The board has given its green flag to raise around $2.6 billion.
Analyst suggests that investors must look out for the price of the share. They also suggest that one should also keep an eye on equity dilution decided to raise funds.
Among the total fundraising approved, the following are some approved amounts.
One of the companies under Adani groups, Adani Enterprise Ltd., got approved for raising around ₹ 125 billion through qualified institutional placements and other modes of raising funds. This company is known as an incubator for new businesses.
Adani Transmission, under the Adani group, also got a thumbs up for raising as much as ₹ 85 billion through qualified institutional placements and other methods.
Effects of fundraising:
This fundraising decision is said to be having a positive impact as it will provide some assurance to the lenders.
The demand for the shares in the secondary market may face a reduction due to the issue of new shares. It will put a cap on the market price for a certain time.
The shares of Adani Enterprises saw a rise after the announcement of the board meeting.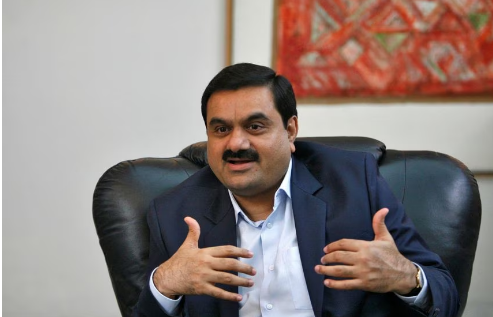 The Adani group is standing up again:
In late January, the Adani group was hit with a report that resulted in them facing a great loss.
In late January, US short-seller Hinderburg Research published a report accusing the Adani group of stock manipulation and accounting fraud and demanded answers. The firm denied all the accusations and took measures to cover up the damage caused.
The report caused the combined market capitalization of the Adani group to be down about $118 billion.
Since then, the company has made constant efforts to come up with a comeback strategy to make up for the loss. In an attempt to retain investors, Adani Group has made debt repayment early.
Adani group has taken a breath of relief and has settled down a little after GQG partners bought stacks from the company. This year, in March, the US-based GQG bought stakes worth $1.9 billion from the Adani group.
The company used the fund raised by this sale to pay off their debts such as personal loans.
The relief was felt as the shares of Adani Transmission, Adani Total Gas Ltd., and Adani Green were removed from the list of shares under additional surveillance measures after the Hinderburg report was published. This list is for keeping a close eye on the margin limits, price band caps, and other such factors by securities for the protection of investors' interests.