The Bairstow-Carey run-out controversy has already gone viral over the internet. While every cricket fan and cricketer is giving their opinions about the wicket, R Ashwin and Brendon McCullum also gave their opinions on the controversy. However, their opinions are quite different from each other.
R Ashwin's take on the controversy
After the clip of Bairstow's wicket on the 5th day of the 2nd Ashes Test went viral on the internet, R Ashwin posted his opinions about the controversy on Twitter. R Ashwin quoted one of the tweets of Adrian Paul that talked about how people used to criticize Ashwin for the same thing they are praising Carey for.
In the quote, Ashwin confidently backed the Australian wicketkeeper, Alex Carey. Ashwin stated that there was no chance the keeper had a dip at the stumps from the distance Carey was standing.
Ashwin further added that the wicket was only possible if the team or the keeper had noticed something about the batsman's habit and were already waiting for the opportunity.
He also said that the world of cricket should laud the smartness of the keeper instead of giving it the tag of un-gentlemanly play. This way Ashwin showed his support for the Australian wicketkeeper.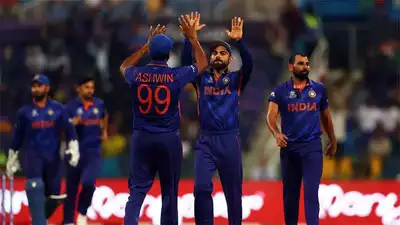 Brendon McCullum's Take on the Controversy
Since McCullum is the coach of the team of England, he was present in the stadium when the wicket took place. When asked about the controversial wicket, McCullum was clearly upset about the way Bairstow was taken out.
McCullum stated that it was not about the rules and regulations of the game but the very spirit of the game. He added that while young cricketers might not understand it when one becomes older they realize that protecting the spirit of a game is more important than the rules.
McCullum seemed very disappointed as he said that the way Bairstow was taken out was not in the good spirit of the game. McCullum further said that he was even more disappointed about the fact that this moment will be the highlight of the whole cricket series.