According to a report published in the Mint, the Chief Minister of Karnataka has confirmed that the state is ready to have the first marina in India which shall be constructed at Byndoor in the district of Udupi. He has further shared that this project has been undertaken in order to promote coastal tourism across the state. During a function at Seven Wonders of Karnataka, the Chief Minister shared a history belonging to the greatest dynasty like Kadamba, Ganga, Chalukya, Rashtrakoota, and Hoysala.
CM Bomani has said that the state shall gather historical documents with the help of the Department of Archaeology and shall gradually develop historic tourism. This initiative not only shall be beneficial for the progress in tourism but also will help the people be aware of the rich history and legacy that Karnataka has.
Chief Minister Basavaraj Bomani has further informed that the country's first-ever Marina is about to be constructed at Byndoor. This shall promote the coastal tourism of Karnataka across the world. After the state gets permission from the Government of India in allowing the relaxation of the Coastal Regulation Zone rules, the State Government shall take up the work with beach tourism across the coastal areas and pilgrim tourism.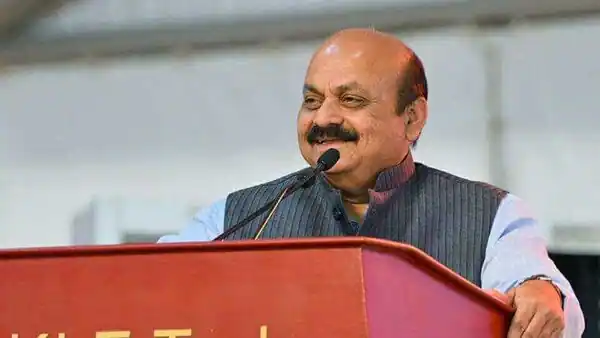 As per the statement given by the CM, the government has proposed into building a corridor consisting of ancient temples such as Dattatreya in Ganagapura, and Madhukeshwara in Banavasi. This shall help in promoting Yatra Tourism. Instructions have also been given for the development of the Benakal area.
Currently, the work of Anjanadri Betta is going on. This is expected to develop it in a more grandeur way. A monthly scheme for honorarium has also been planned out. Under this scheme, a sum of rupees five thousand shall be paid to all the notable tourist guides and along with that on the behalf of the government, multiple other benefits shall be given as well.
The CM has further promised on extending every cooperation from his end towards the project of Seven Wonders of Karnataka. He is hopeful that this initiative shall give a new direction in the field of tourism in Karnataka. As a part of the search for the Seven Wonders of Karnataka, the Suvarna News Channel has shared information on five thousand places that they have researched and found out.
The government too has given the assurance that it would take all the necessary procedures for developing tourism across those places too. The government is also open to supporting such ventures if the news channels host such programs each year. Each village has its own relic that holds some kind of historic relevance and it needs to be researched and discovered.
Although creation is great but, the vision of man is even greater. Five elements construe the creation and there happens to be a wonder in hillocks, hills, big boulders, and seabed. Nature's beauty must not only be enjoyed but also be protected too, the CM said concluding his speech.