Shivam Mavi, holding a crimson ball, appears to be in the proper spot. Mavi is one of a small group of gifted fast bowlers who the selectors and the Indian team management are closely monitoring. She has a fluid run-up that picks up speed with each step.
After overcoming his fair share of injuries in the past, including a stress fracture, Mavi is now starting to realize his full potential. Pace comes naturally to him, and he moves with an effortless motion.
The thing that stuck out about Mavi on Day 1 at the Three Ovals in Alur, where Central Zone was leading West Zone in the Duleep Trophy semifinal, was how he picked the proper times to turn himself on. He entered the fray shortly after the drinks break after bowling a probing stint with the new ball up front. Cheteshwar Pujara and Suryakumar Yadav had just joined forces.
He could send down extended spells since the overhead conditions made him think of the UK. After bowling five overs in the opening match, he took a break and assumed responsibility for taking on the fresh batsman before Avesh Khan.
Mavi is a very rhythmic bowler in that he rarely veers from the line and length he finds to use on a given pitch. After determining the lengths to bowl, he continued to do so throughout Day 1, asking a West Zone batting lineup with a plethora of expertise all kinds of questions.
Mavi had to be precise with his execution when he took the ball in the 21st over for his second stint since Suryakumar was eager to counterattack his way out of difficulty. By slashing a shot past cover for a boundary, he had made his intentions clear, but Mavi was game. He struck Vivek Singh with a back-of-the-length delivery that Suryakumar edged to second slip.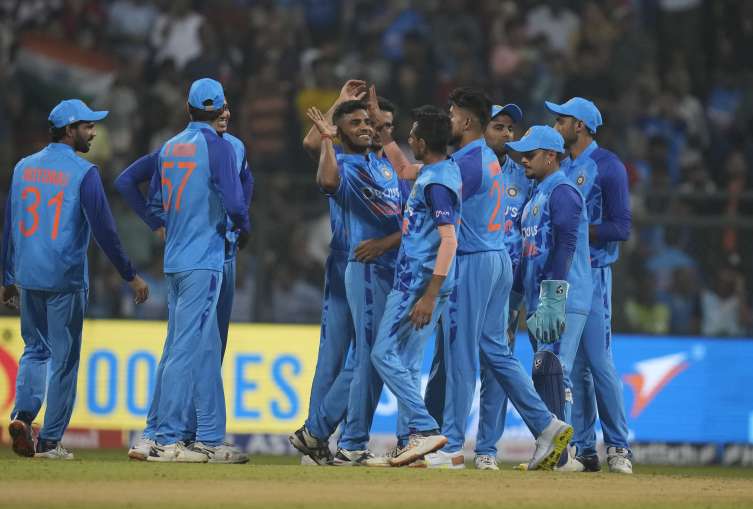 Mavi made no response. As if to demonstrate that he can force the same error from a batsman who has destroyed some of the finest in the business, he casually turned around and strolled back to his mark. He used the same delivery off the following ball to remove Suryakumar by having him caught at slip, just as he had planned.
"To me, it makes no difference who the batting is. For me, getting wickets is all about bowling in the proper spots, and I know whether I can do that," Mavi added. After claiming the significant victim, he focused his attention on Sarfaraz Khan, the next batting.
He prefers to leave deliveries, unlike Suryakumar, and Mavi quickly realized that she needed to get him to play as much as possible. He moved somewhat to pitching the ball up from the back of the length because Sarfaraz appeared to be rather exposed.
He made sure left-arm spinner Saurabh Kumar bowled Pujara a little bit quicker to prevent the batsman from using his feet as he was pinned at one end so that he could have another go at Sarfaraz despite the pitch being tight to deny him a single to get off the mark.