Recent years have seen a significant shift in India's dependence on crude oil imports, with OPEC's share reaching an all-time low of 46% in April 2023 as purchases of less expensive Russian oil skyrocketed. In comparison to April 2022, when OPEC countries, namely those in the Middle East and Africa, accounted for 72% of all crude oil India bought, this is a huge shift.
According to industry data from energy cargo tracker Vortexa, OPEC once accounted for up to 90% of all the crude oil that India bought; however, since Russian oil became more affordable with Moscow's invasion of Ukraine in February 2022, this percentage has been declining.
For the eighth consecutive month, Russia has surpassed all other countries as India's top crude oil supplier, providing more than one-third of the country's total oil imports. Crude oil is processed into petrol and diesel at refineries. Russia's import contribution to India increased from less than 1% before the Russia-Ukraine conflict in February 2022 to 36%, or 1.67 million barrels per day, in April 2023.
Due to high freight costs, Indian refiners have historically shied away from buying Russian oil, but as some Western countries reject it in response to Moscow's invasion of Ukraine, they are suddenly snatching up the copious supply that is available at a discount to other grades.
As a result, Russia provided twice as much oil to India in March 2023 as it did to Iraq, which had been its main oil supplier since 2017–18. Iraq supplied 0.81 million barrels per day. Saudi Arabia's 0.67 million bpd supplies have dropped them to third place.
OPEC, which supplied 2.1 million barrels per day of the 4.6 million barrels per day of oil India imported in April 2023, giving it a 46% stake, has expressed alarm over the rising imports from Russia. The sum of purchases from Saudi Arabia and Iraq, India's two largest suppliers over the previous ten years, is now exceeded by imports from Russia.
Serena Huang, the head of Asia-Pacific analysis at Vortexa, claims that the month-over-month growth in purchases from Russia has slowed and may be peaking this month. The positive potential for India's imports of Russian oil is anticipated to be constrained by China's escalating competition for Urals.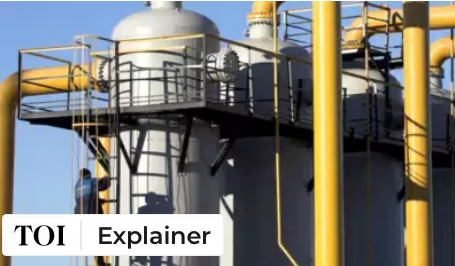 The change in India's oil imports demonstrates how the dynamics of the world oil market are evolving. India, the third-largest oil user in the world, has historically relied primarily on imported crude oil to satisfy its energy needs. Its primary suppliers have historically been OPEC countries, but the status quo has changed with Russia's entry as a significant player in the Indian oil market.
Increasing India's reliance on Russian oil could have significant effects on the country's energy security. While Russia has been a consistent provider thus far, geopolitical unrest and market volatility could eventually endanger India's energy security. To reduce these risks, the nation will need to keep varying the sources of its crude oil imports.
In conclusion, OPEC's proportion of India's oil imports decreased to an all-time low in April 2023 as a result of India's growing reliance on Russian oil. The emergence of Russia as a significant supplier to India shows the shifting dynamics of the international oil market and the necessity for India to diversify its sources of crude oil imports to secure its long-term energy security.