Anamika Khanna is a big name in fashion; thus, people are generally quite eager about designer collections. As the first look for the Arctic collection is out, it depicts that the whole collection is based on experimenting with 'shredded couture'.
This collection will be helpful to a lot of brides when preparing for their special day. The designer is also considered the doyenne of Indian Couture.
The designer is excited about their collection and is prepared for a full week of glamour and extravagance. The designer is full of mixed emotions about their collection. They are excited about their collection, but on the same side, they are also curious about how people will react to their experiments with this collection.
The designer has also mentioned their last collection and how the whole presentation was quite traditional, and the main theme of the whole collection was to depict the beauty of India.
Compared to their last collection, their new collection takes a new spin on fashion, making it more exciting than ever. The last collection by the designer broke the internet.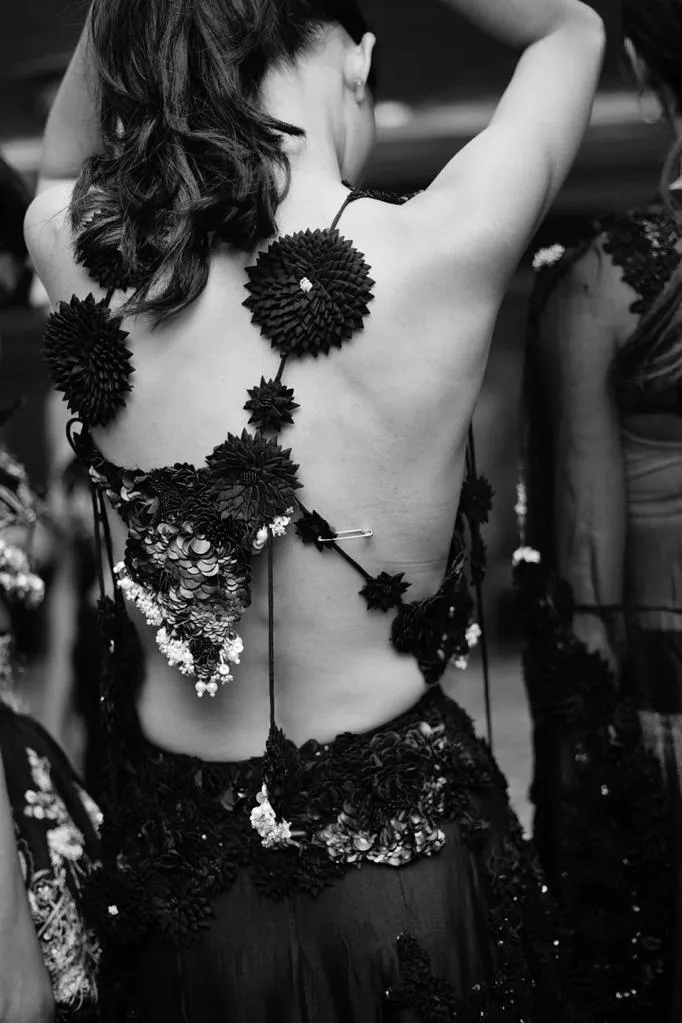 image source:https://assets.vogue.in/photos/62e686ac36b1f1b960b68784/2:3/w_1920,c_limit/Anamika%20Khanna%2010.jpeg
The designer's last collection was digitally presented in the India Couture Week 2021, showcasing the representative of brides from all creeds. The collection was full of pearls, veils, and roses depicting designer Anamika Khanna. Their last collection was amazing, ground-breaking, and breath-taking all in one.
This is one of the major reasons so many people, including the designer, are even more excited about the collection. Many people all around India are deliberately waiting for this collection of the designer and waiting to explore how this time designer will be delivering fashion.
The designer has shared her thoughts about the collection. She stated that she had only some particular 3 to 4 thoughts before beginning to design this whole collection, one of which was that when she observes the world, she thinks that everybody here is doing their own thing in how people dress nowadays.
She states that everybody nowadays wants to make a statement for themselves, and gone are the days when people used only to wear clothes that used to be fashionable at that particular time point gone are those days.
Nowadays, there are no rules for fashion; thus, no particular colour is trending, and no particular cut is trending. She also admires the culture of India and never wants to let it go. According to her, the culture of India is precious and beautiful, and she considers herself privileged to belong here.
The designer says she is highly fascinated by the craft and textiles we have at our disposal here in India. This can also be seen in all of the designer's collections, new and old.
The designer is highly known for her art of using jewellery, which is highly creative, and is known for making a bold statement; this will also be seen in her couture collection this season, making people more excited than ever. A very fine collection of jewellery is being used in the collection.