In this season, many questions are going around, like is IPL 2023 will be the final appearance of Mahendra Singh Dhoni in the colours of Chennai Super Kings. Is Mahendra Singh Dhoni leading the four times Champions team for the last time?
These are some of the questions which have been converting into hot topics for discussion since Dhoni mention that he is moving towards the final stage of his career ahead of the clash against the team Sunrisers Hyderabad.
A great change happened in this major debate when former cricketer of New Zealand and commentator Danny Morrison during the toss between LSG and CSK, ask the question that to Dhoni whether he is enjoying the support his fans are showering on him in his farewell year and as Dhoni is as a person he surely replied him with an epic reply.
Danny Morrison asked MS Dhoni if this wonderful tour of swansong was his last and how are you enjoying this last tour. Dhoni replied with a smile that he had decided that it was this last tour, not Dhoni himself. This great reply from MS Dhoni was surely received with a huge Roar by the crowd in the jam-packed stadium of Lucknow.
A good friend of MS Dhoni and a former Indian cricketer Suresh Raina also stated that he feels that the two-time World Cup-winning captain (in the year 2007 T20 WC and 2011 ODI WC) has a lot of cricket left in him and he should use play more for CSK for one more season.
Suresh Raina, an IPL expert for Jio Cinema, also stated that he was connected to the franchise of Chennai Super Kings, played around 205 IPL matches, and scored 5528 runs at an average of 32.52, this includes his one-century and 39 fifties. This great player has also claimed around 25 wickets in his whole IPL career.
He said that when he recently wet Mahi, he told him that he would win the trophy this year and is also deciding on playing the next season, and he said all this laughingly. He also said that Dhoni is looking in good form, and he is also batting well. His combination with the CSK team is amazing, and he should also play for some more reasons.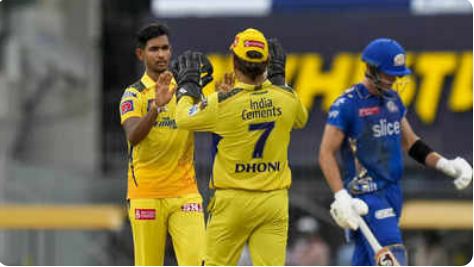 After every match of CSK, there is a thing called DhonikiPathshala, where all the players come together to chat with MS Dhoni and learn from him. As time passes, Suresh says that he had spent some major time with him, and the way he knows him should only play for one more year.
Suresh Raina also shared his views on the Hardik Pandya situation. He said Hardik is also prepared to lead from the front. Suresh noted that he is a fearless cricketer and that he wouldn't be surprised if Gujarat Titans defend their championship this year given how they did so last year they are playing and the way that Hardik Pandey is leading the team, I think they have what it takes to defend the title this year.