The end of the year calls for various different kinds of fests and carnivals and one of the most talked about is the Oktoberfest. Oktoberfest has become a huge thing these days and many restaurants/lounges are adapting this culture to attract customers.
Another foreign festival called Oktoberfest is an annual festival held in Munich and Germany. The festival originates with a party held in celebration of a royal marriage. The festival grew to every country and included live concerts, carnival rides, an agricultural fair, horse races, and the famous beer tents. If there is one thing Oktoberfest is most famous for, it is beer. In fact, roughly 7.5 million gallons of beer are consumed each year at the Munich Oktoberfest alone.
Mitron Café a space which enables patrons to build, connect and exchange in a non-traditional fashion & an informal set-up this year will take you all to for a trip to Munich , all decked in German splendor , in sync with the vibe of Oktoberfest back in Germany. By bringing their similar flavors in the city and extending exciting offers during the festival where you can get beer buckets at a special price, beer by the yard at exclusive rates along with some special cocktails and giving us an authentic experience – all tailored to make your October a memorable one.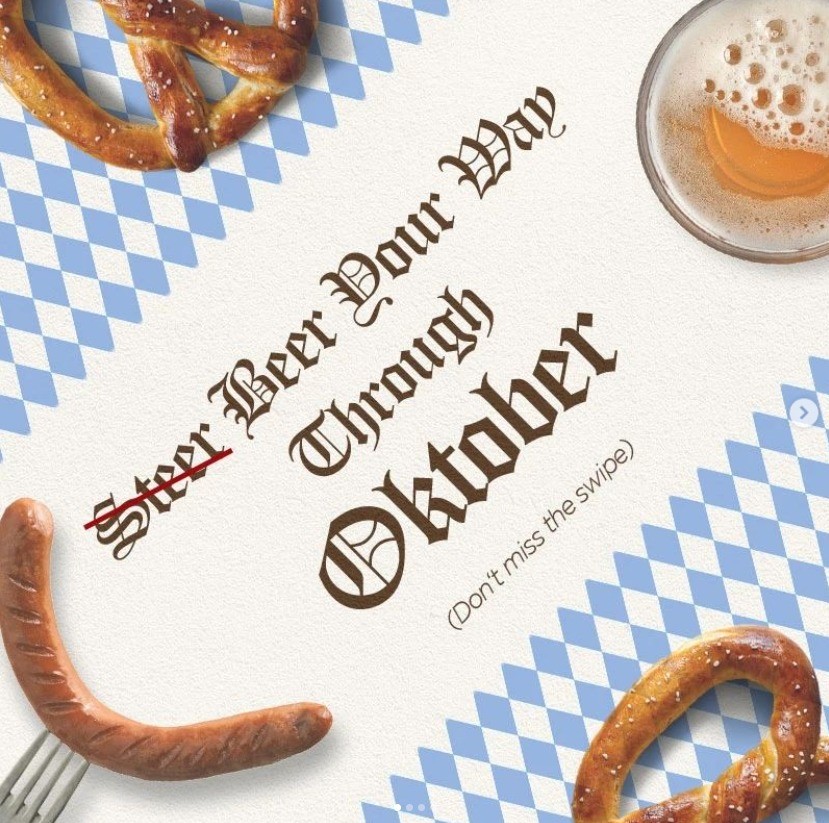 According to the founder of Peninsula Group of Hospitality,Gaurav Shetty, " We have been doing Oktoberfest in Mumbai since the last few years and we have been seeing great success amongst the people. We are hopeful that this year would also be as successful as last times.We have seen people adapting foreign cultures and ideas like these. There are a wide array of food and beer options to choose from. Great ambiance, good food and like minded people- that's all is needed to make any fest a super hit one."
The Cafes German inspired décor with their extensive menu which includes wide varieties of lip smacking German delicacies to choose from, 4 kinds of crafted beer such as German Wheat, Rouch Bier, OatMeal Stout and Rye in the sky are the main highlights of the month long event. German delicacies like pretzels served with beer cheese sauce, Chicken Schnitzel, Apple Strudel and more, are on the menu. This event will give you a feel of you in Germany, so what are you waiting for come visit Mitron Cafe now with your friends and family!

Ig Link- Mitron Navi Mumbai (@mitronnavimumbai) • Instagram photos and videos
Date: 1st October – 31st October 2023
Time: 12Pm Onwards