Reliance Capital Limited, a company controlled by Anil Ambani, has filed an application with the National Company Law Tribunal (NCLT) for the resolution plan of Indusind International Holdings Ltd (IIHL), the investment arm of the Hinduja Group, as authorized by the Committee of Creditors of Reliance Capital Limited (RCap).
The resolution plan proposed by Indusind International Holdings Ltd was reportedly approved by Reliance Capital's Committee of Creditors (CoC). (IIHL) in June, bringing an end to the company's protracted insolvency resolution process.
In the final round of the auction held for the business on April 26, IIHL was the only bidder for Reliance Capital. A whopping 99.6% of lenders apparently voted in favor of IIHL's resolution plan for Reliance Capital, according to reports.
Torrent Investments and Oaktree Capital were the opposing bidders in the competition. The Piramal-Cosmea partnership, Torrent Investments, and Oaktree Capital, however, did not submit any proposals.
As part of the Insolvency and Bankruptcy Code (IBC) proceedings, IIHL has proposed to purchase the Anil Ambani company for a total of Rs 9,661 crore in an upfront payment, in accordance with the resolution plan provided to Reliance Capital.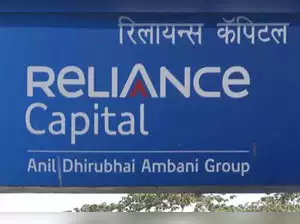 Additionally, Reliance Capital has a cash position of about Rs 350-400 crore that would reportedly also be divided among the lenders. With the cash on the company's books included, this thorough recovery effort is anticipated to net the lenders a total recovery of almost Rs 10,000 crore.
Farallon Capital, Oaktree, Ares Asia, and Cerberus are among the funds that have been tapped, according to The Economic Times, citing sources.
The third significant non-banking financial corporation (NBFC) against which the central bank has begun insolvency proceedings under the IBC is Reliance Capital. The other two were the Kolkata-based Srei Group and Dewan Housing Finance Corporation (DHFL).
Due to payment failures and major governance difficulties, the Reserve Bank of India (RBI) superseded Reliance Capital's board on November 29, 2021.