Once again lighting up the IPL is Virat Kohli. Kohli is presently ranked second on the Orange Cap list for the IPL 2023 with 333 runs from eight games, including five half-centuries. This season has been a comeback for Kohli, who had a really difficult year and appeared to be out of shape.
In slightly more than half the games, the former RCB captain has cleared the air and is only 8 runs short of his season total from the previous year.
Kohli appears to be on track for a thrilling finish to the season with at least six more games remaining, but the 973-barrier still appears to be a formidable obstacle to overcome.
Additionally, Kohli has captained RCB in its last three games in place of the injured Faf du Plessis, showing flashes of his previous leadership and batting abilities. Michael Vaughan, a former England captain, has seen a missing component in Kohli's batting despite his spectacular form.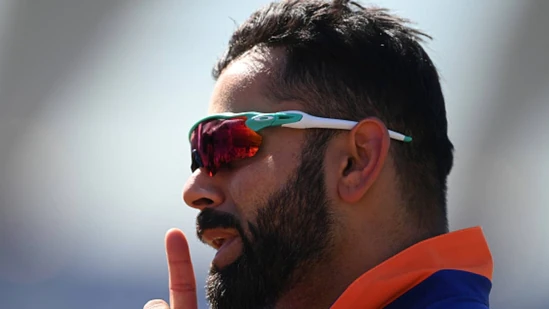 image source:https://images.hindustantimes.com/img/2022/07/11/550×309/gettyimages-1407921744-594x594_(1)_1657531299834_1657531306957.jpg
Even though Kohli has been nothing short of spectacular this season, the RCB star batsman, in his opinion, holds himself back when it comes to playing a little more aggressive cricket once the Powerplay is over.
Vaughan's comments after RCB's 21-run loss to Kolkata Knight Riders, during which Kohli anchored rather than keeping a steady tempo throughout his innings.
"Many teams will bowl spin against Virat since his strike rate will change. Most teams will bowl spin against Virat Kohli because, in my opinion, it's about 107 against spin. He will knock it into the three that they will place on the boundary.
I would adore it if he danced to the ground and removed one. He can hit sixes, and I just believe it proves how amazing he is. After the six, his strategy in 20-over cricket is to virtually stay there until the 18th over. He isn't thinking about boundaries enough, in my opinion. He still needs to understand how crucial boundaries are in T20 cricket", according to Vaughan on Cricbuzz.
Kohli attacks the bowlers during the Powerplay, but when the innings enters its middle stage, he plays himself in, as the IPL 2023 has demonstrated. This might be the result of a number of factors, like RCB losing too many wickets, as was the case against KKR, or his aggressive batting.
With RCB losing wickets in rapid succession, Kohli was forced to lead the game-changing 201 run chase. In spite of this, Kohli, in Vaughan's opinion, has the six-hitting talent that should allow him to let go.
He uses the pull shot over backward square leg that we saw in the Powerplay rather than hitting behind square. But after those six overs are through and he places the ball on the leg side, he hardly ever appears to be going to be hitting boundaries, even if I believe he is capable.
He has the talent, strength, and timing to declare, "Okay, I need a six." You can't simply rely on cameos from that middle order, so he needs to bring that to the RCB team, especially given the circumstances they were in yesterday. You must maintain the same mindset as those first six. I want to see him take a few more chances." added the former England captain.